Computer Lab
1 May 2022 - 21 Jun 2022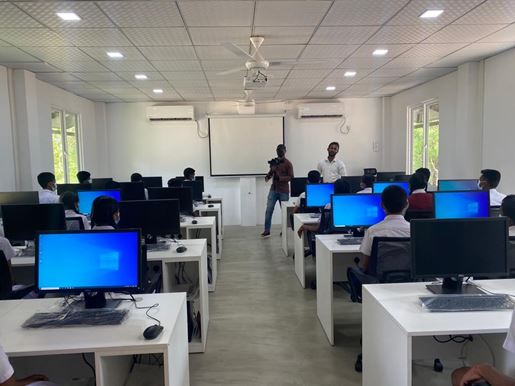 In May 2022, a number of IFS Foundation trustees visited Welusumanapura to formally open the computer lab within Welasiya Government School.
Built in partnership with IFS, the computer lab provides the local students with the access to education and opportunity to develop IT skills to support them throughout their futures.

This project is aligned with the United Nations Sustainable Development Goal 4 (Quality Education), supporting the IFS Foundation's goal of increasing access to educational opportunity.